Facilities
In addition to our pool meetings, we also maintain a Club Hut in Crawley, consisting of about 200 square metres usable space.
The Club Hut contains a fully-equipped lecture room, a general purpose meeting room, a kitchen, lavatories, and a large equipment area which houses our compressor and stores our boat.
Lecture Room
With a large whiteboard, plenty of seats and desks, an overhead projector, a video projector, tape and DVD players, and a surround-sound system, the CRABBSAC lecture room is fully equipped for dive theory training, and can accommodate up to 12 students.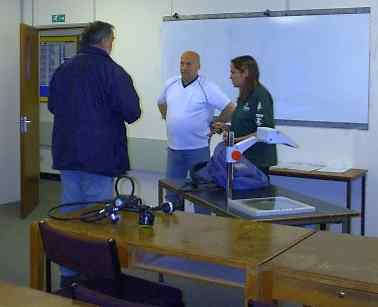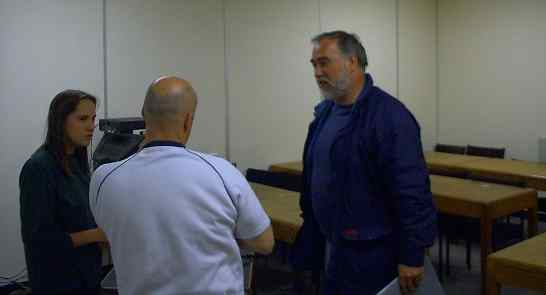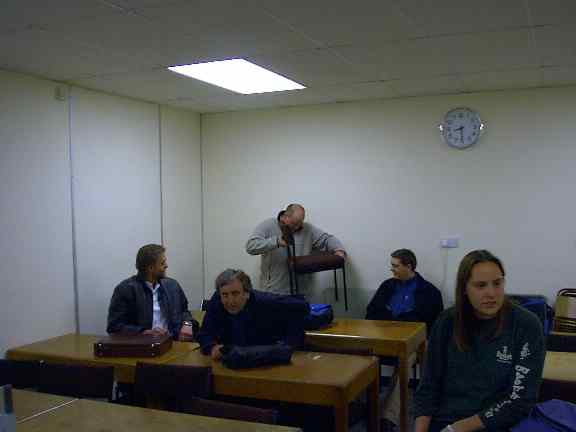 Meeting Room
In addition to the lecture room, we have a large common room, which is used for committee meetings, more hands-on lessons such as first aid and CPR, and a general common room as well. Whenever possible, we avoid using it for all three at once! Also in the common room are the notice boards and our series of charts detailing the entire south coast of England.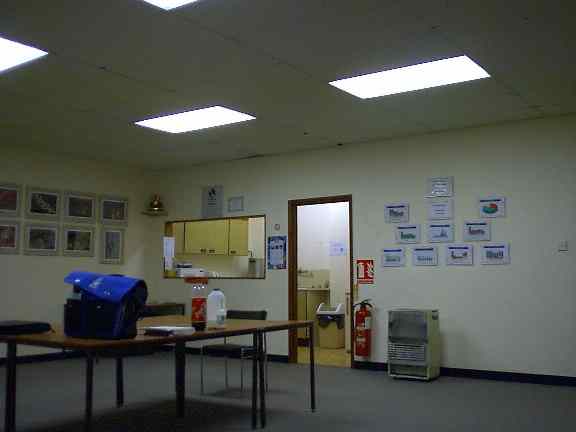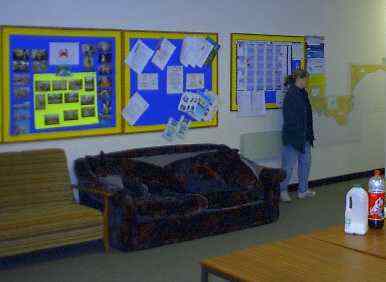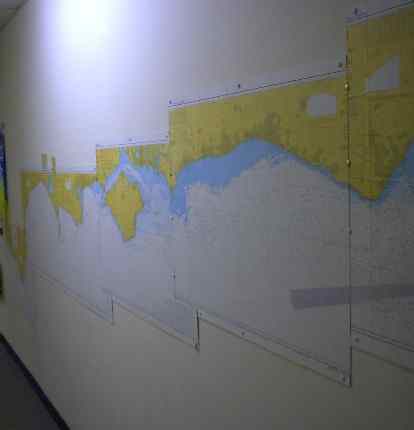 Kitchen
The long hours spent in lectures, committee meetings and filling cylinders often go by faster if you've got a nice cup of tea. Hence the need for a kitchen, complete with kettles, microwave, fridge, sink, cupboards, and even, occasionally, biscuits.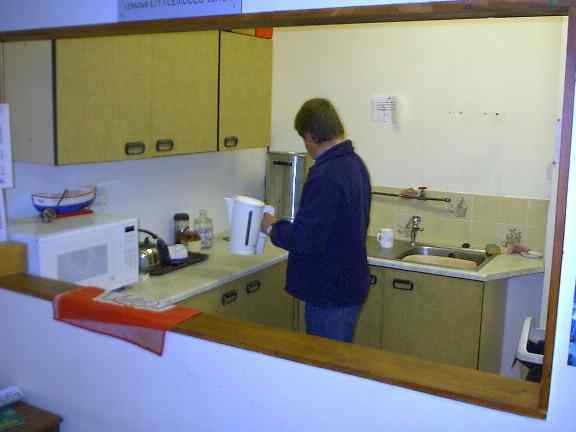 Compressor
A big bonus for the club members, CRABBSAC has the free use of a compressor which is capable of filling two cylinders at a time, to a maximum pressure of 300 bar. Both A-clamp and DIN cylinders can be filled, either from the compressor itself, or from the two large 275 bar storage banks, and a water bath is available to ensure that cylinders stay cool. There is always at least one compressor operator present on Tuesday evenings.
The Nitrox-qualified members of the club are now able to obtain Nitrox fills from our own dedicated equipment which can offer Nitrox up to 80% and clean air fills for all qualified members. While we have four qualified gas blenders, it is best to give a little advance notice when you need a fill.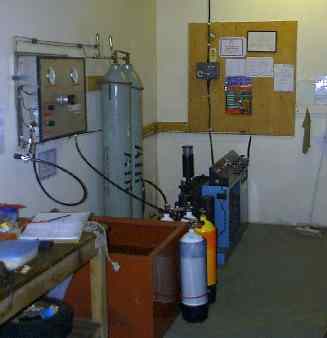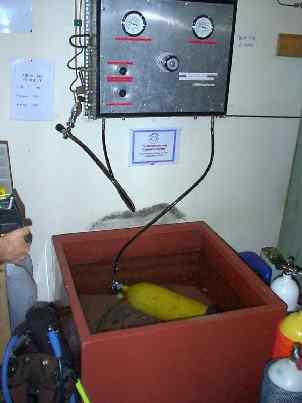 Boats
The club has one boat, a RIB (Rigid-hulled Inflatable Boat). This is a 5.5 metre widebodied Tornado, with a 115Hp Mercury engine, fully equipped for diving, with Echo Sounder, VHF radio, GPS Navigator and Oxygen kits.